Our School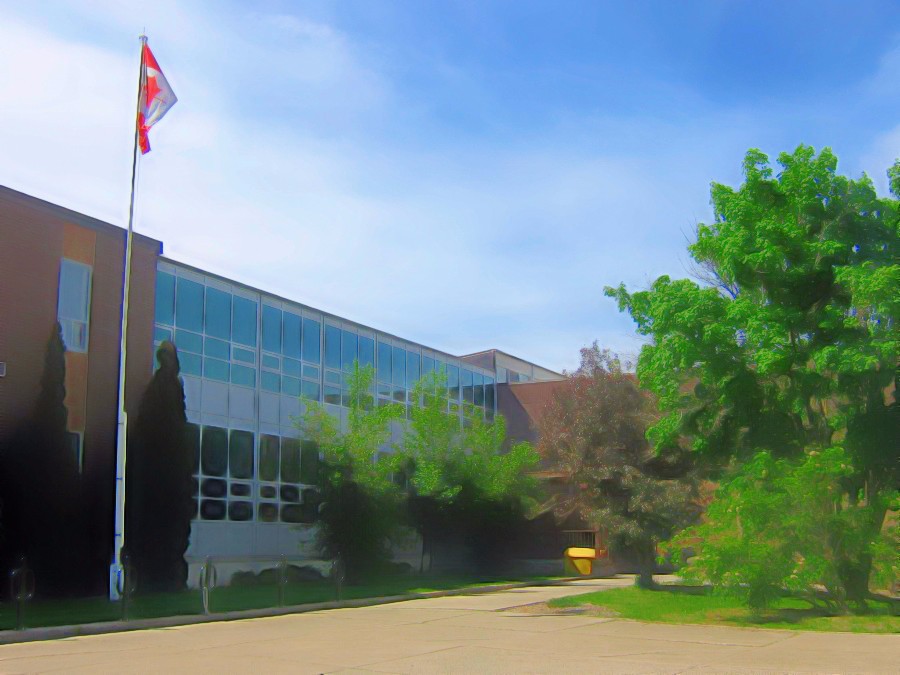 School Profile
Our school was built by the Nickel District Collegiate Institute Board in 1958 – 1959. Through the years, Lockerby always provided students with a diversified list of course offerings in science, mathematics, technology, languages, arts, athletics, and social studies.
Responding to the changing needs of our society, Lockerby was one of the first schools in the region to create a 'magnet' program. During the 1980's, Lockerby developed the Science and Technology Program (STEP) – a program that is still as respected and popular today as it was when it began.
But STEP is not just a static entity. Over the years, Lockerby has expanded its course offerings to students. See the list below to get an idea of what Lockerby offers its students today.
Specialty STEP Courses:
Science & Technology Education Program: 1984
Laptop Learning Program: 1999
Specialist High Skills Major – Mining: 2008
Specialist High Skills Major – Medicine & Health: 2009
Interior Design: 2013
AP Capstone: 2017
Specialist High Skills Major – Information & Communication Technology: 2019
Please see our Programs section for a listing of available optional courses.
Our Principals, Past and Present:
D.K. MacKellar: September 1959 – June 1972
Mike Lawson: September 1972 – January 1988
Bill Barry: January 1988 – June 1992
Joe Drago: September 1992 – June 1996
Bruce Hatton: September 1996 – June 2003
Bruce Bourget: September 2003 – June 2008
Heather Gaffney: September 2008 – June 2015
Craig Runciman: September 2015 – Present