Our School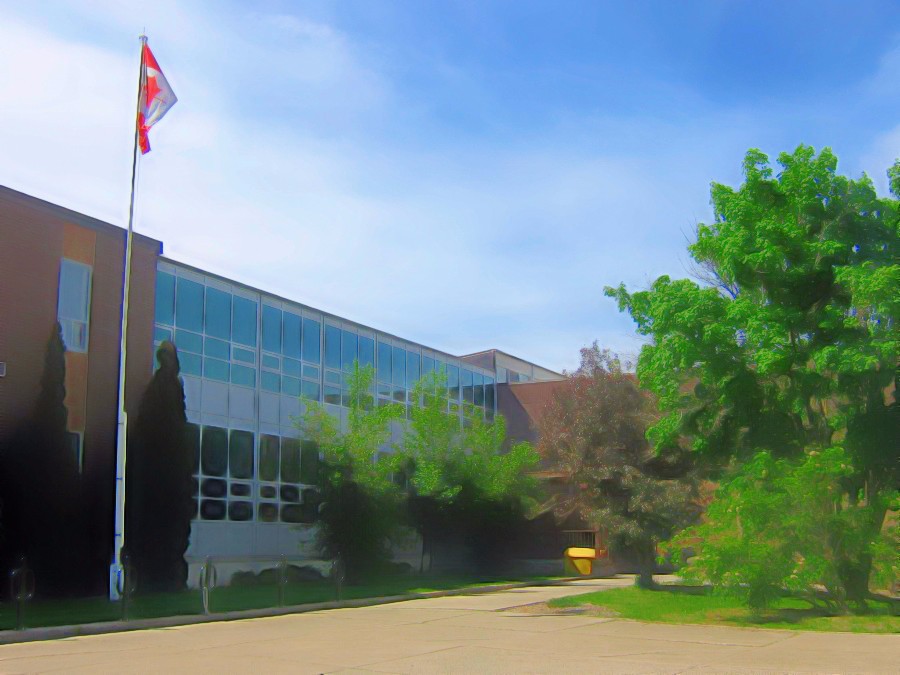 School Profile
Home to the Science Technology Education Program (STEP)
Home of the Vikings
Lockerby Composite School was built by the Nickel District Collegiate Institute Board in 1958 – 1959.  Through the years, Lockerby Composite School has always provided our Viking students with a diversified list of course offerings in science, mathematics, technology, languages, arts, athletics, and social studies.
Responding to the changing needs of our society, Lockerby Composite School was one of the first schools in the region to create a magnet program.  Our Science Technology Education Program (STEP) has since enjoyed a rich tradition at our school for both English and French Immersion students.  Established in 1991, STEP continues to be recognized across the province as a program that engages students while developing their problem solving and critical thinking skills through experimentation, analysis, and a design build focus. With an emphasis on the integration and study of science and technology, this program is geared towards students contemplating a career in science, medicine, health care, computer science, design, and engineering related fields. STEP students develop a variety of transferable learning skills in an engaging and interactive environment, while gaining a deeper understanding of the course content. STEP students are required to take five science courses and three technology courses throughout their high school experience. STEP students can also benefit from the provincially recognized Specialist High Skills Major in health and wellness, computer information and communication studies, and mining, as well as Advanced Placement (AP) courses.  The program also offers students the opportunity to take courses in architecture, interior design, engineering design, medical biology, and medical technology.
Our Vikings also enjoy a variety of extra-curricular activities from sports, to clubs, to leadership opportunities.  Our Athletics Program has always been home to strong athletes winning city, regional, and provincial championships; our clubs and councils help each of our students meet their personal needs, interests, and aspirations; and our annual Kids Caring for Kids Cancer Cancer Drive campaign has raised over 1 million dollars – benefiting pediatric cancer research in our city.
We certainly have an enriching and inclusive school culture for our students!