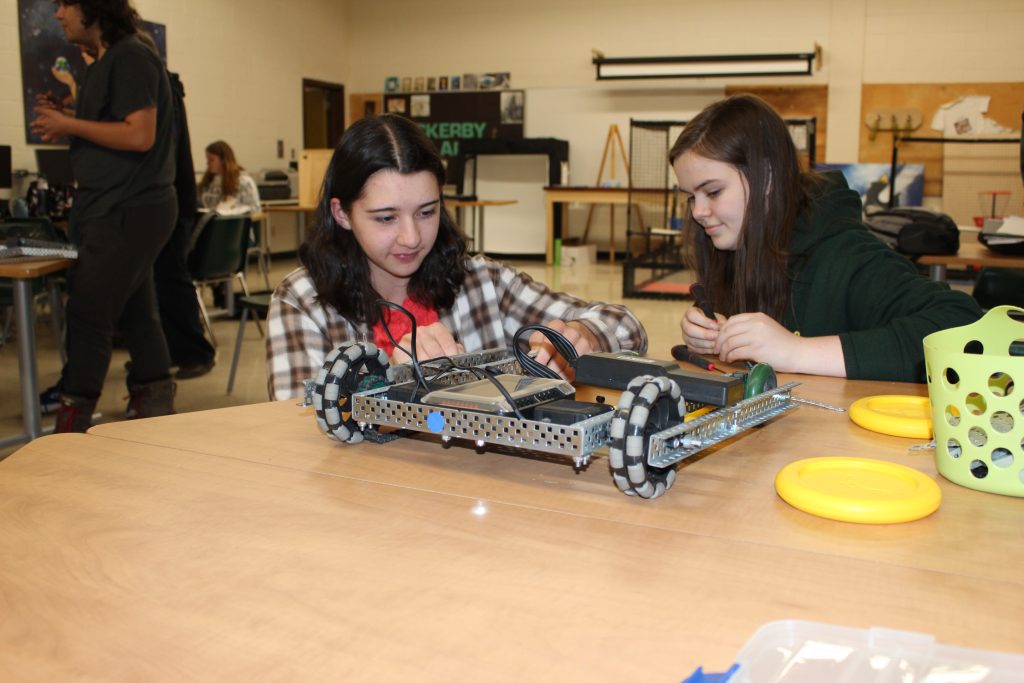 Background Information
At Lockerby, we're excited about a our learning hub called The STEAM Room. This creative space is open for students to explore, build and play at any time of the day.
For years, Lockerby has integrated science and technologies in our STEP Program. Our graduates reflect very positively on how project-based learning contributed to their success.
The STEAM room aims to extend hands-on learning to every course at Lockerby and give students the freedom to pursue personal projects in each of their subjects.
Since the STEAM room opened in October 2016, students have been streaming in from a variety of classes with very interesting proposals. We have the technology in place to program robots, print models on the 3D printer, record music, create art, shoot video, or just tinker with materials. Our resources are growing steadily as the demand arises.
The STEAM room is not just about classroom learning. At lunch we host design challenges, and offer workshops to help you explore creative leisure activities. We invite you to visit us at our Open House to experience design-thinking in action at Lockerby.