Missed our Open House? Don't Worry!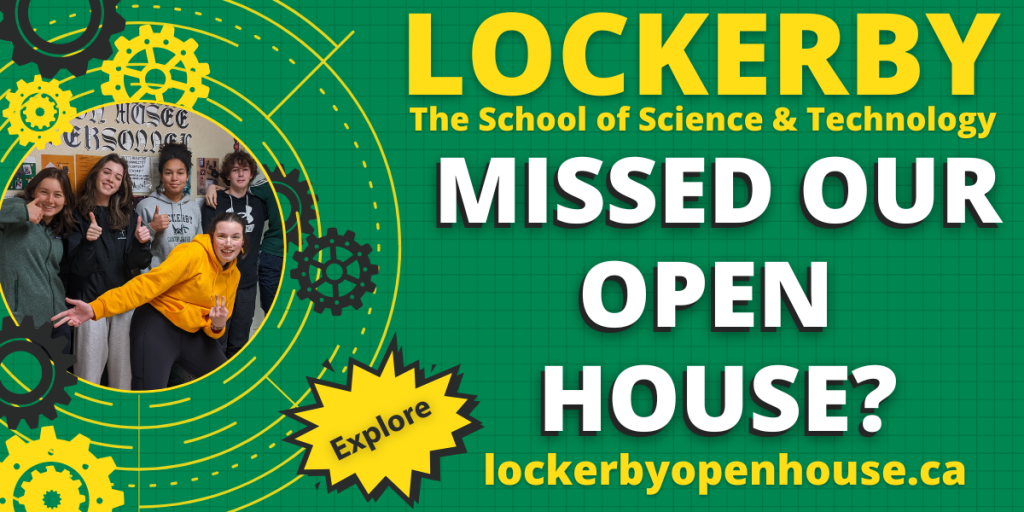 If you weren't able to come to our in-person Open House, please visit our Open House Website to learn about our school – and don't hesitate to contact us with all your questions!
Why Lockerby?
STEP Program: Our Science and Technology Education Program continues to thrive, attracting the students who like to learn by experimenting, building, designing, and participating in other proven experiential learning models.
Laptop Program: Often imitated, never duplicated.  We have an A+ laptop program, not just a Chromebook or 'Bring Your Own Device' program.  Students do amazing things with their laptops that lesser technology simply can't achieve.  Read more
AP Capstone: A premier Advanced Placement program aimed at giving our students a leg-up on the competition for university entrance.  In addition to our AP Seminar and AP Research courses, we also offer AP Biology, AP Calculus, AP Psychology, and AP Computer Science & AP Literature challenge courses – stay tuned for more offerings soon!  Read more
French Immersion: We have French Immersion classes in Geography, French, History, Physical Education, and even Technological Studies!  Read more
SHSMs: Specialist High Skills Majors are offered in Heath & Wellness, Information Technology, and Mining Engineering!
Forensics, Architecture, Interior Design, Enriched Math, Robotics, and so much more.