News & Events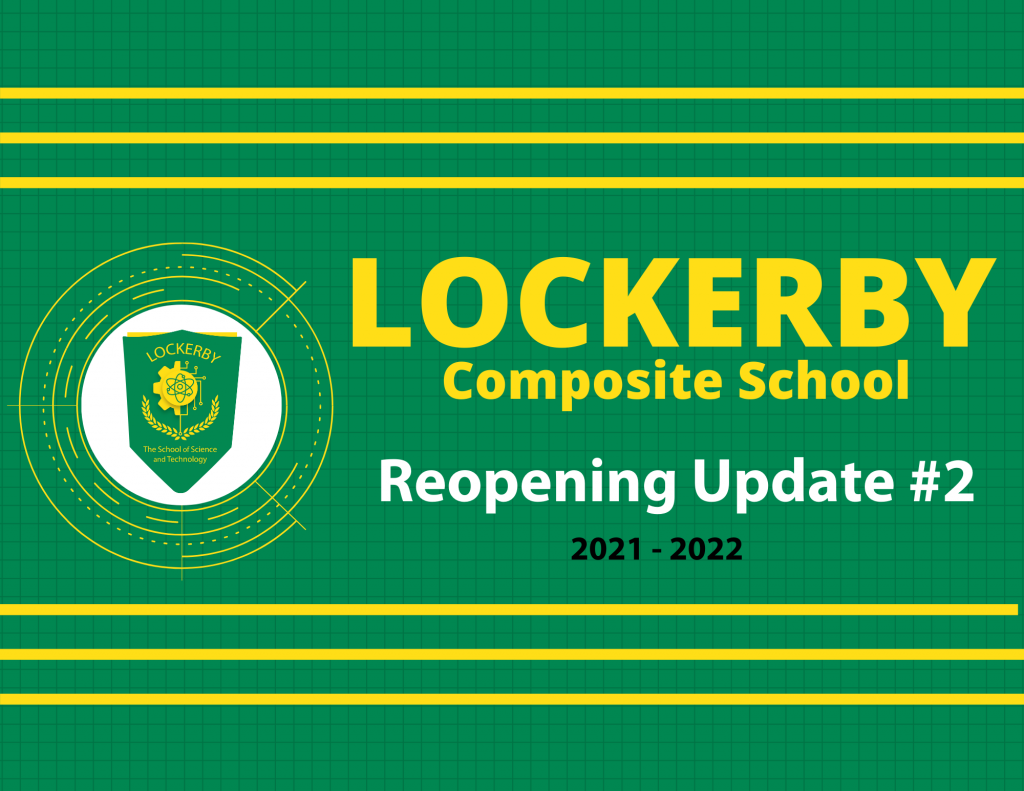 Reopening Update #2
Hello Vikings!
The 2021 – 2022 school year is coming-up fast, and despite the uniqueness of this year's education plans, we are certainly looking forward to connecting with everyone again.  A few important messages…
Grade 9 Orientation Day
Information regarding our Grade 9 Orientation was emailed earlier this week.  The information is also posted on our website: https://lockerby.rainbowschools.ca/news/grade-9-orientation-day/
We're looking forward to meeting our newest Vikings on Tuesday!
First Day of Classes
Tuesday, September 7, 2021 will be the first day of classes for all students.
Student Timetables
Students will continue to take 4 credits/subjects in the first semester.  The timetable below will once again be utilized in order to limit contacts.  The Week 1 and Week 2 schedule covers all periods: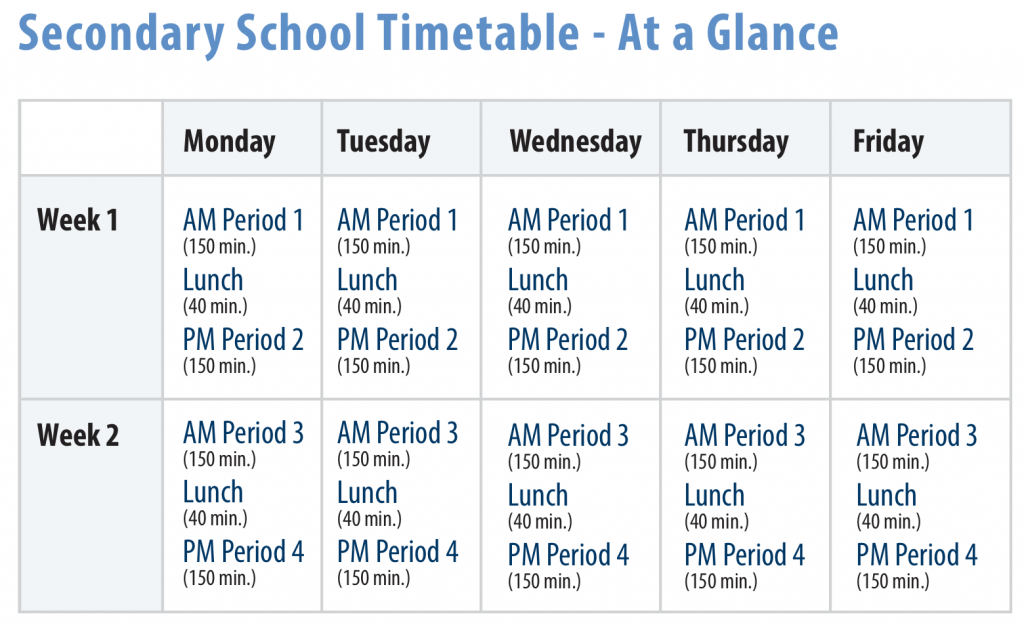 All students will be receiving updated copies of their timetables on the first day of classes (Tuesday, September 7, 2021).
Remote Learning
For those students that have chosen the remote learning option for Semester 1, details regarding connecting to classes will be forthcoming.  A reminder that Rainbow District School has stated that connecting remotely may not be with the regular classroom teacher and timetables may be adjusted accordingly.
Personal Protective Equipment (PPE) for Students
All students from Grades 1-12 are required to wear a non-medical (or cloth) mask.  It will be the students' responsibility to ensure that their mask is washed on a daily basis.  We are recommending that students carry an extra mask with them each day.  Students must wear their mask throughout the entirety of the day including in hallways and during classes.  It is also recommended that students bring a storage container/envelope for mask 'safe-keeping' when they are removed.
Transportation
Parents/guardians can access their student's transportation information by calling the Sudbury Student Services Consortium or by visiting the Parent Portal on their website.
If parents/guardians decide not to use school bus transportation, they must opt-out of transportation by logging on to the Consortium's Parent Portal or by sending an email to trans@businfo.ca
For more information, please visit businfo.ca or call 705-521-1234 or 1-877-225-1196 (toll free).
Preparing for School Reopening
By the end of the day on Friday, September 3, 2021, we will be connecting with you by way of email, our website, and our social media accounts, to provide you with more information and details regarding our first day of classes.  Until then, we would also like to continue to invite our entire Viking Community to visit the following link to view the current information from Rainbow District School Board regarding reopening plans: https://www.rainbowschools.ca/wp-content/uploads/2021/08/Rainbow-Schools-Reopening-Guide-2021-2022.pdf
We're certainly looking forward to a great and memorable year!
---