News & Events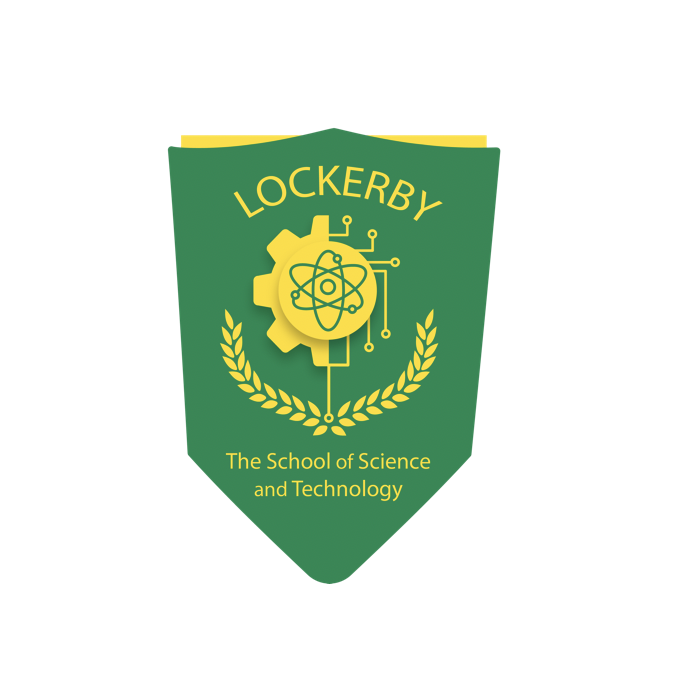 2020 – 2021 School Year Update #2
Hello Vikings!
The 2020 – 2021 school year is coming-up fast, and despite the uniqueness of this year's education plans, we are certainly looking forward to connecting with everyone again.  A few important messages…
Grade 9 Orientation Day
Please note that our Grade 9 Orientation Day (that was scheduled on Monday, August 31st, 2020 at 10:00am) has now been postponed to our Grade 9 students' first day of classes on Tuesday, September 8, 2020.  Since the unveiling of Rainbow District School Board's 'Staggered School Year Start,' we are working to put together a plan to ensure that all of our new Grade 9 students will feel as comfortable as they can be on their first day of classes.
Please note that for the first day of classes (Tuesday, September 8, 2020), Grade 9 students will be entering the school and will be greeted by staff.  Grade 9 students will be shown to their first class, where they will receive information regarding their timetables for subsequent days and weeks.  They will also be provided with information regarding school policies/procedures, information regarding student-life at Lockerby, and ways in which they can get involved in the school community!
Any additional information regarding the first day of classes for our newest Vikings would come via communication on Friday, September 4, 2020.  Please stay tuned.
Student Timetables
All secondary students will be attending school every day each week.  Students who have already chosen remote learning will connect live with the class as it occurs in the school.  Synchronous learning will be delivered by the regular classroom teacher.  Students will continue to take 4 credits/subjects in the first semester.  The timetable below has been designed to limit contacts to approximately 100 direct contacts per week.  The Week 1 and Week 2 schedule covers all periods: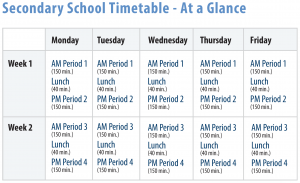 Staggered Start – Different Grades, Different Days
At Lockerby Composite School, each grade will be starting their school year on different days:
Grade 9s:        Tuesday, September 8, 2020
Grade 10s:      Wednesday, September 9, 2020
Grade 11s:      Thursday, September 10, 2020
Grade 12s:      Friday, September 11, 2020
Personal Protective Equipment (PPE) for Students
The Ministry of Education has mandated that all students from Grades 4-12 wear a non-medical (or cloth) mask.  It will be the students' responsibility to ensure that their mask is washed on a daily basis.  We are recommending that students carry an extra mask with them each day.  Students must wear their mask throughout the entirety of the day including in hallways and during classes.
Preparing for School Reopening
By the end of the day on Friday, September 4, 2020, we will be connecting with you by way of email, our website, and our social media accounts, to provide you with more information and details regarding our first days of classes.  Until then, we would also like to continue to invite our entire Viking community to visit the following link to view the current information from Rainbow District School Board regarding reopening plans: https://www.rainbowschools.ca/parents/coronavirus/reopening/
We're certainly looking forward to a great and memorable year!
---