Young Writers' Club
Do you write short stories or poetry? Do you prefer non-fiction?  Maybe you are working on a screenplay or the next great Canadian novel. Join us every Wednesday at lunch in Room 201 to talk about writing.
Viking Voice
Submit short stories, poetry, or non-fiction pieces to our on-line magazine, Viking Voice. Maybe you would like to interview a classmate or teacher and tell the student body about what's happening at Lockerby. New submissions are always welcome. See Ms. Kovala for more information  or to submit.
Click here to see our current issue.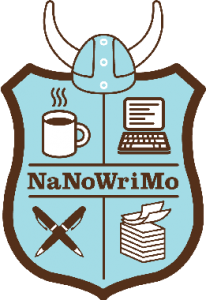 NaNoWriMo
National Novel Writing Month (NaNoWriMo) takes place every November. Young Writers' Club meet on Wednesdays to set goals, challenge themselves, and write a novel in a month. The month long challenge ends with an in-school field trip to meet the final word count.  Visit the NaNoWriMo site for more information.