News & Events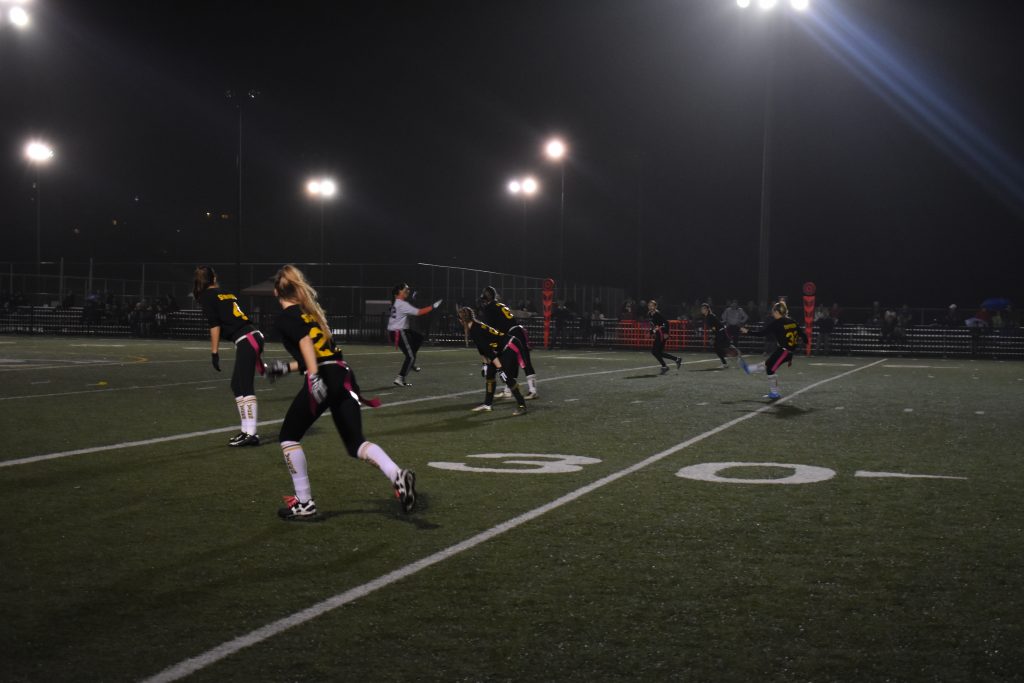 The Last Week of September
This week was yet another busy week for the Vikings. Lockerby participated in many sporting events and other fun filled activities.
This week in Lockerby sports both girls flag football teams played extremely well during their games. The seniors played Mary Mount on Tuesday and the juniors played L'Horizon on Wednesday. The Lockerby cross country team took to the Laurentian trails on Tuesday. Congratulations to everyone who was able to improve on their personal bests! The junior boys volleyball team put a great effort into the tournament that they competed in on Thursday. Also on Thursday the Lockerby golf teams travelled to North Bay on Thursday for NOSSA. During the tournament the boy's golf team placed second, as well as Lockerby took home both first place for female and male individual scores. Great jobs Vikes!
The Lockerby Kids Caring for Kids Cancer drive committee bagged groceries during the past weekend at the Southend Food Basic's. A large amount of money was collected at this event, and this is only the beginning to raising more money and awareness for pediatric cancer care for this years drive!
Students' Council sold freezies at the Student's Council office on Thursday. Having a freezie was a great way to end off summer, and the profit from this event goes towards lowering Prom tickets for this year's graduating students.
This week was filled with activities again! Next month is Croctober! Wear your crocs every Friday during the month of October! Much more is in store for next week Vikes! Keep active in your school community!
---