News & Events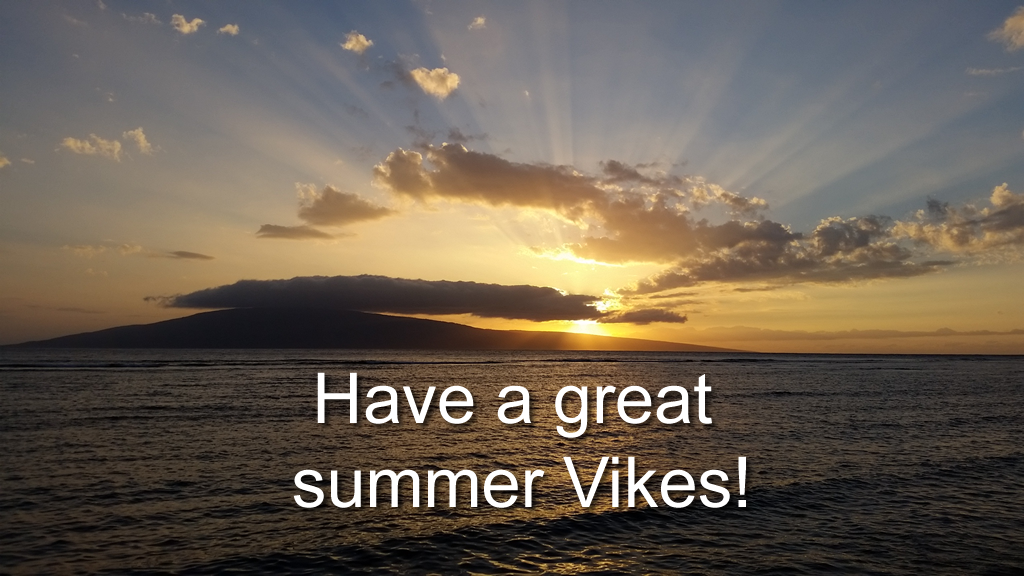 See you in September
It's hard to believe the 2016-2017 school year has come to an end. So many amazing things happened this year including the start of our new Advanced Placement program called Capstone, outstanding results in athletics, an amazing Cancer Drive, a new S.T.E.A.M. room, a trip to Vimy Ridge, and so much more. You can relive some of these great moments by scanning through our news page of our website and also by reading the many newsletters that are archived here.
To our graduating students, we hope your time at Lockerby has been fun and memorable and we wish you all the best as you chart your new course in the future. To our incoming grade nine students, we are glad you have chosen Lockerby, we welcome you with open arms and look forward to getting to know you in the coming year.
Lockerby has many big plans for next year and we can't wait to get started. Until then enjoy your holidays and we'll see you in September!
---