News & Events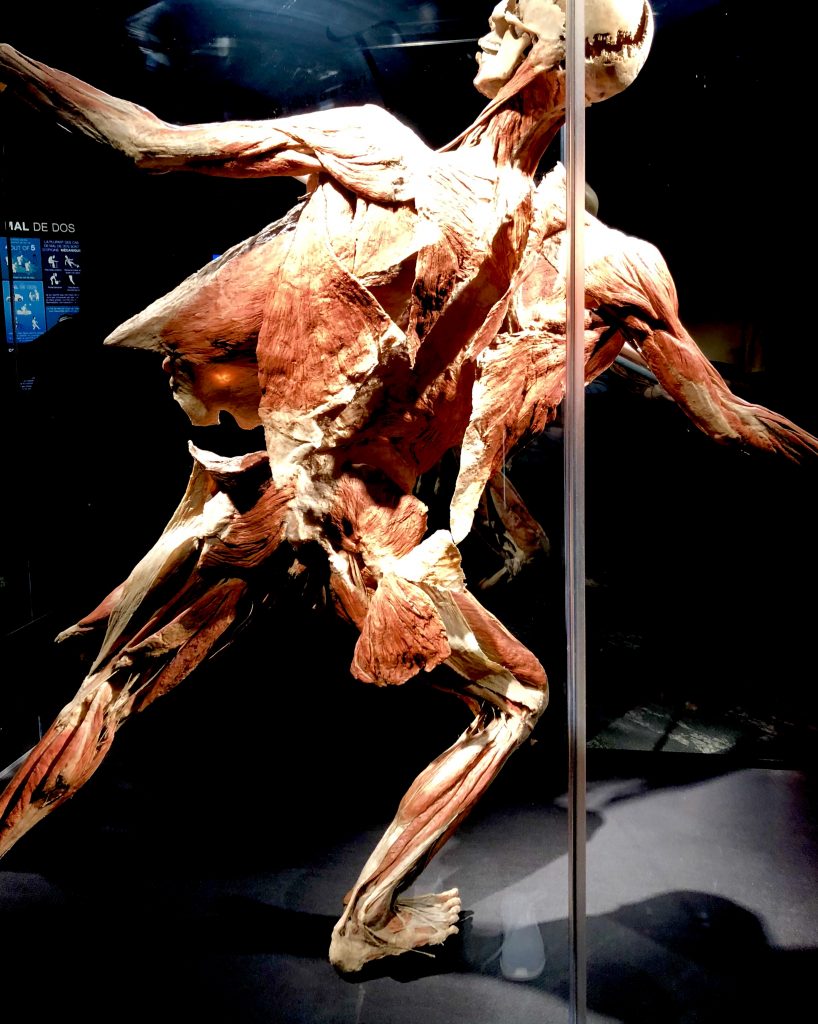 Science North Field Trip!
Kinesiology, Biology and Medical Technology student's walked to Science North today for an unforgettable experience. The student's explored Science North's new exhibit, Body Worlds, watched a live-streamed knee surgery and had time to tour the rest of the science center, for some exploration of their own. Those that were part of this fantastic day learned something new and had a great time!
The first event was a tour of the new exhibit, Body Worlds. This display was fascinating as it included many open human body's that showed different organs and structures, including the nervous system, digestive system and more! Not only were there whole bodies displayed, but also individual organs stored in glass boxes, showing healthy organs and organs that were negatively affected by disease, for example different condition of the kidney's. Also, there were many amazing blue coat workers in the exhibit who showed student's the exhibits and let them fell real body parts, including the heart and the foot and patiently answered all their questions.
The next adventure was in the Cavern for a live-streamed knee surgery. Before the stream, a presentation was given to explain the structure of the knee and why one might need a knee replacement. Not only did the student's watch a full knee replacement on a large screen, but they were able to ask and send questions live streamed to the surgeon performing the procedure. As well, the student's were able to walk up to a display during the knee surgery to look and feel am examples of the tools and replacement parts that were being used during the knee replacement surgery.
After the live-stream ended, student's were given time to eat lunch and to explore the rest of Science North, mingling amongst themselves, while still learning throughout the day.
This great experience was an eye opener for many student's and an experience that many won't forget.
---