News & Events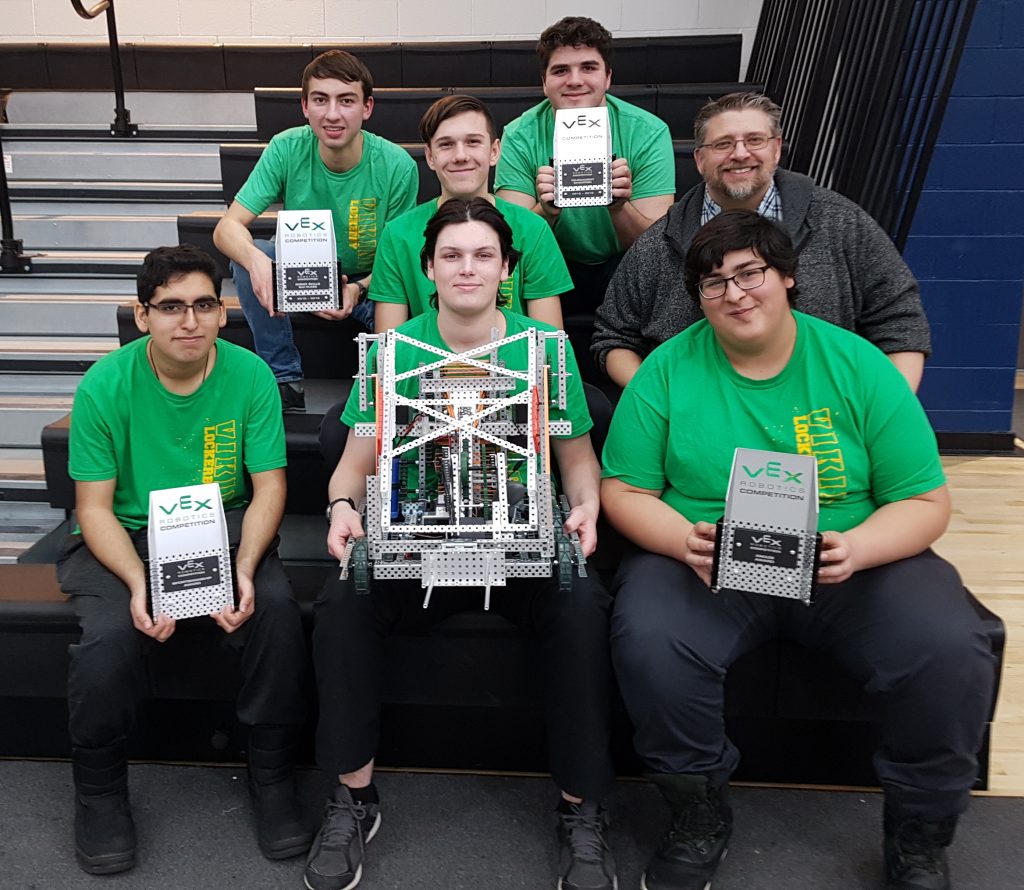 Robotics Team Captures Four Trophies in Tournament!
It was an impressive showing this weekend at the Northern Ontario Vex Qualifying tournament in Sault Ste Marie.
The team won the Sportmanship trophy. This is a special award as it is voted upon by all participating teams and I can say that the entire team worked very hard to be friendly and to help other teams throughout the weekend.
The team then won the Amaze trophy handed out to the team with an overall impressive design and an especially effective autonomous code.
In competition, the team finished second in the Skills Competition (Driver and Automated) claiming its third trophy of the night.
And in the main event for the head-to-head competition, the team's alliance was crowned tournament champions. This fourth trophy comes with an invitation to attend the provincial championships in St. Catharines in February.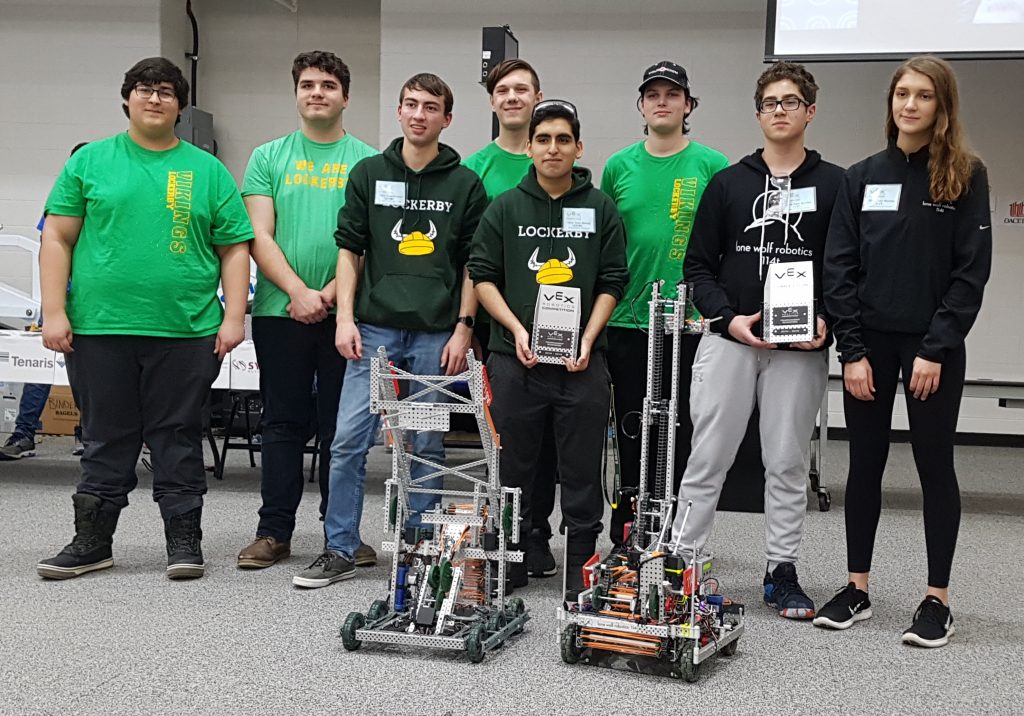 ---