News & Events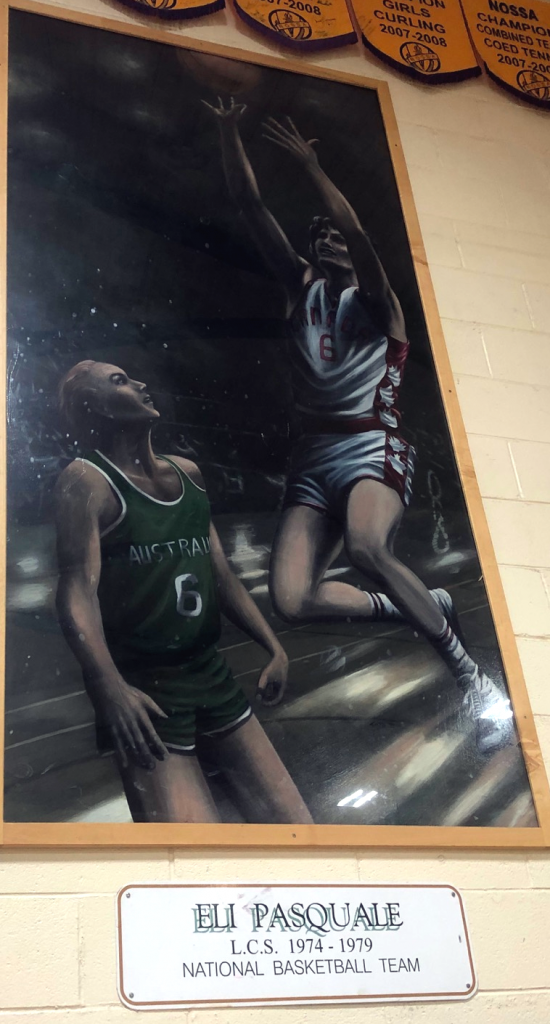 Remembering Eli Pasquale
By now, many of you who follow Lockerby on social media are aware of the passing of Eli Pasquale, a Lockerby alumnus. This great Viking recently lost his battle with cancer and we would be remiss if we did not share a little of his legacy with a new generation of our Viking community.
Eli Pasquale was an outstanding basketball player: a member of Canada's national junior team during the summer of his Grade 12 year and a future star with the University of Victoria and Canada's national team. There will no doubt be many tributes to Eli Pasquale that will describe in detail his post-secondary career highlights. But for us, it will be his Viking character that we remember here.
William Morse coached Lockerby's secondary school team during the late 1970's and recalled some great memories of Eli. "He advanced from the midget team to the senior team after grade nine" – skipping the junior team altogether. It was a feat hardly heard of in those years. "He worked hard – all the time." A gifted athlete, Eli Pasquale was fun to watch as he set records and awed everyone at the games. Morse believed it was his work ethic as much as his skills that made him special.
But it was not just his prowess on the court that impressed the coach. He was a leader and always put the team first, recalls Morse. "One thing I really remember well, that I think epitomizes Eli, we would always name the high scorers of our sports teams on the morning announcements." Naturally, Eli's name came up frequently. "He came to me and said: 'Please stop mentioning my name, there are other players that deserve recognition, put their names on the announcements instead.' He knew it was about the team, not just him. That's what I want people to know about Eli."
---