News & Events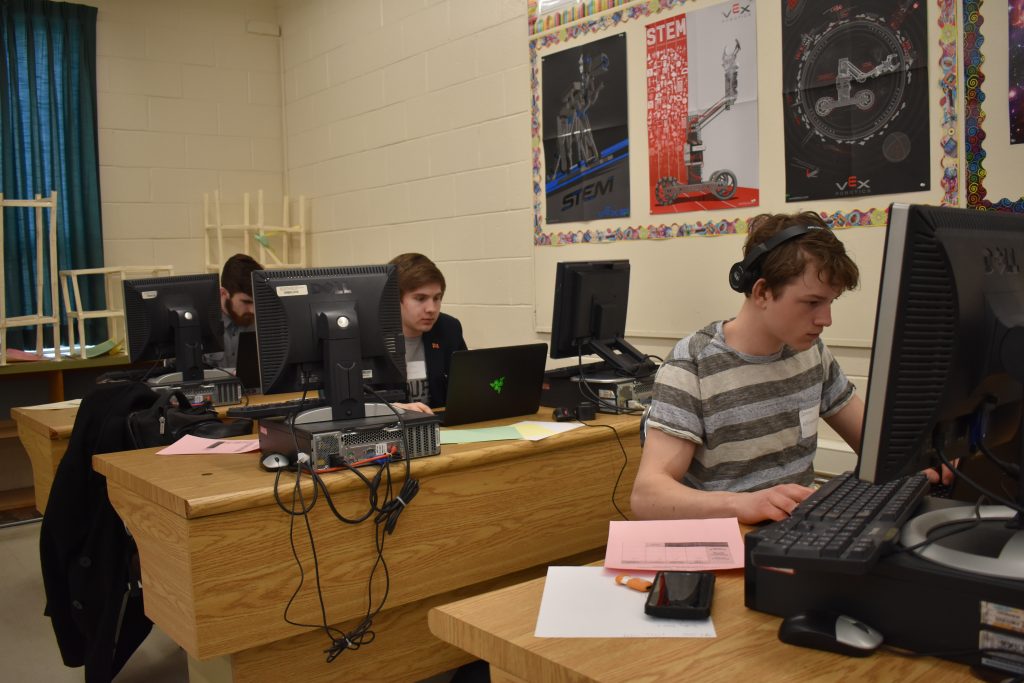 RDSB Skills Competition at Lockerby
by Mia Jensen.
Yesterday, students from Lockerby, Lo-Ellen, Confederation, Lively and Lasalle gathered at Lockerby to participate in the RDSB Skills Competition. Lockerby hosted 4 different events, for these schools, while other events were hosted around the city, as Lo-Ellen, Espanola, and the Carpenters Union in Azilda.
Lockerby hosted the following events with the following participants:
Coding: Lockerby
Architectural CAD: Lo-Ellen, Lively, Lasalle
Mechanical CAD: Confederation
Prepared Speech: Lockerby, Lively
Experts in each field came to the school to judge the students' work and the those winners will be headed to provincials in Toronto.
Here are Lockerby's winners! Congratulations, and thank you to everyone who participated.
Computer Coding
First Place: Rogan Gutwillinger
Second Place: Arvin Koshboresh
Third Place: Zachary Ross
Photography
Second Place: Liam Petryna
Architectural Design
Third: Ethan Lavigne
Mechanical Design
Second Place: Rayaq Siddiqui
Third Place: Chad Duhamel
Small Powered Equipment
Third Place: Colby Lindroos
Prepared Speech
First Place: Kayleigh Jeanveau
---