News & Events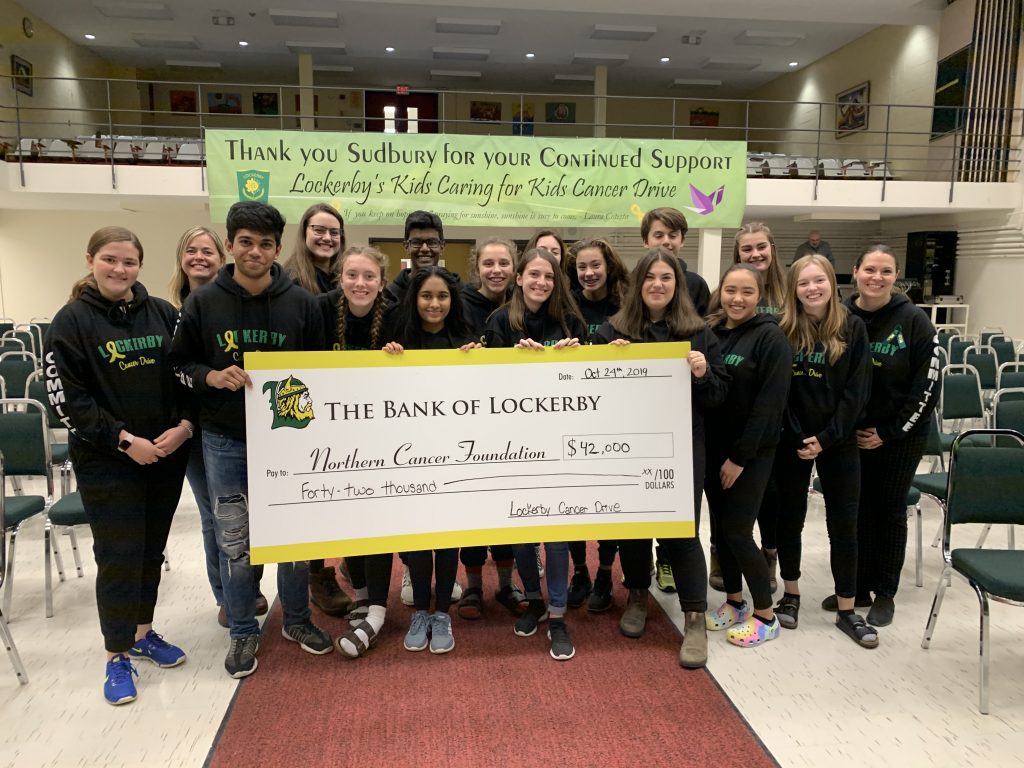 Lockerby's Kids Caring for Kids Cancer Drive: 24 years of Excellence
By: Nethra W.
Last night, Lockerby students went out and canvassed the streets of Sudbury to raise funds and awareness for the Northern Cancer Foundation, as they have done for the past 24 years. Initiated by Laura Cotesta, a former viking who passed away from cancer, the drive generates funding for the Pediatric Interlink Unit at the cancer foundation, which gives support to children and families battling cancer. Lockerby students are renowned for their dedication, enthusiasm and passion towards this cause, and last night was no exception. 
The Lockerby student body truly rose to the occasion, as they canvassed the streets late into the cold night, motivated only by the joy of contributing to this selfless movement. The combined total of all their efforts and the fundraising of the Cancer Drive Committee amounted to $42 000, bringing our grand total over 24 years to around $984 000! The total was announced at today's thank you assembly, where Pina Cotesta, expressed her gratitude to Lockerby students for their compassion and kindness. Lockerby is incredibly proud of our students for representing the school in such wonderful fashion and for being such positive forces in the community. 
Furthermore, a huge thank you is extended to the Lockerby Cancer Drive Committee who worked tirelessly to make this event such a success. We are truly astounded and humbled by your hard work. Cancer Drive is an enormous part of Lockerby's legacy, and we are grateful for the support of everyone who made it possible. Lockerby students have proved once again, that they are truly Vikings, capable of great things. In the words of Laura Cotesta herself, "if you keep praying and hoping for sunshine, the sunshine is sure to come". Continue to shine bright, Vikings! 
---