News & Events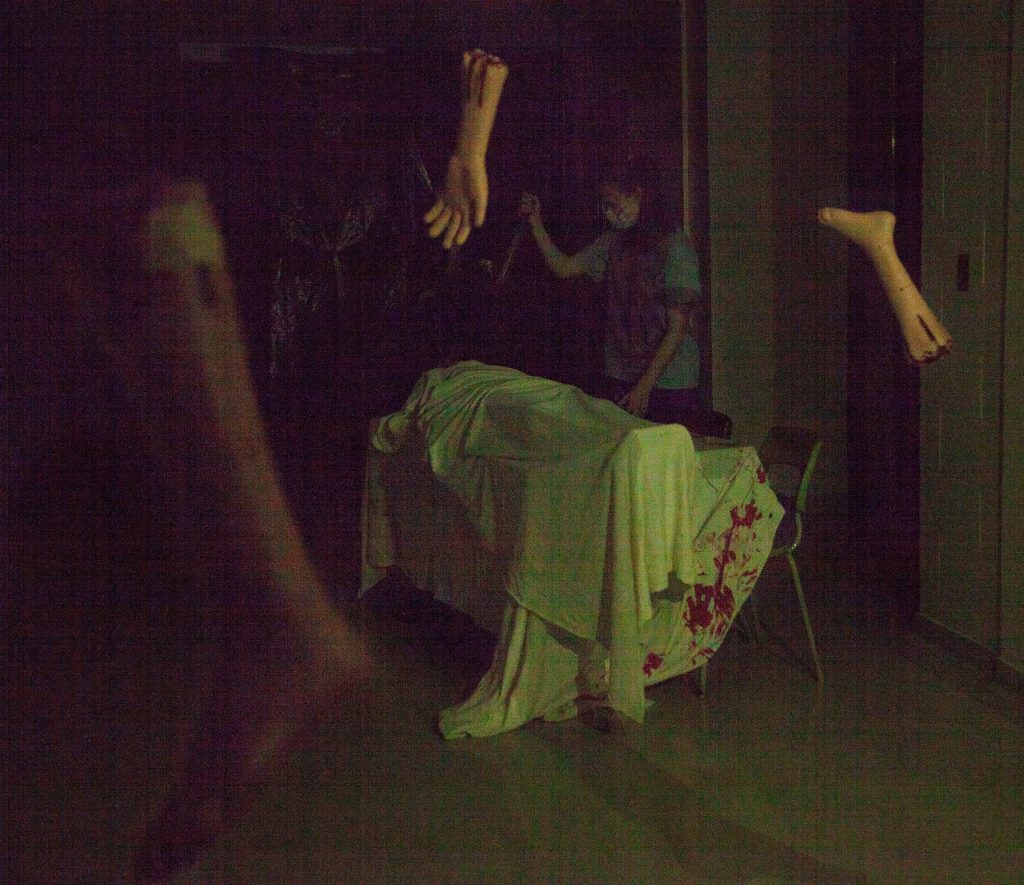 Lockerby's Haunted Dollhouse
Wednesday, October 31, Lockerby's Students' Council with the help from student volunteers hosted the annual Haunted House during lunch!  The theme for this years Haunted House was a creepy Dollhouse and was it ever spoooooky!
Spooky Barbies tried to escape from their boxes, screaming for help as students walked by. Limbs floated and moved throughout the kitchen. In the toy room some of the stuffed animals jumped up and out of the pile to scare those who were walking by. A creepy puppet and it's masked puppeteer would move unexpectedly, surprising the guests. There were many long, narrow and scary mazes throughout Haunted House, when walking through, you never knew the next time a zombie Barbie, animal or creature of some kind would come out of the shadows! Hearts were racing, as they did not know what to expect next.
There was a long line of students who were waiting to go through the Haunted Dollhouse. Many students jumped and screamed in terror as they travelled through the maze of the house, as no one knew what was around the next corner. It was a relief for many students to exit the spooky haunted house. At the end all students who went through the Haunted Dollhouse received a Halloween treat for enduring such a maze.
This years Haunted Dollhouse was a huge success as many people enjoyed the experience and were scared at the same time! Happy Halloween!
---