News & Events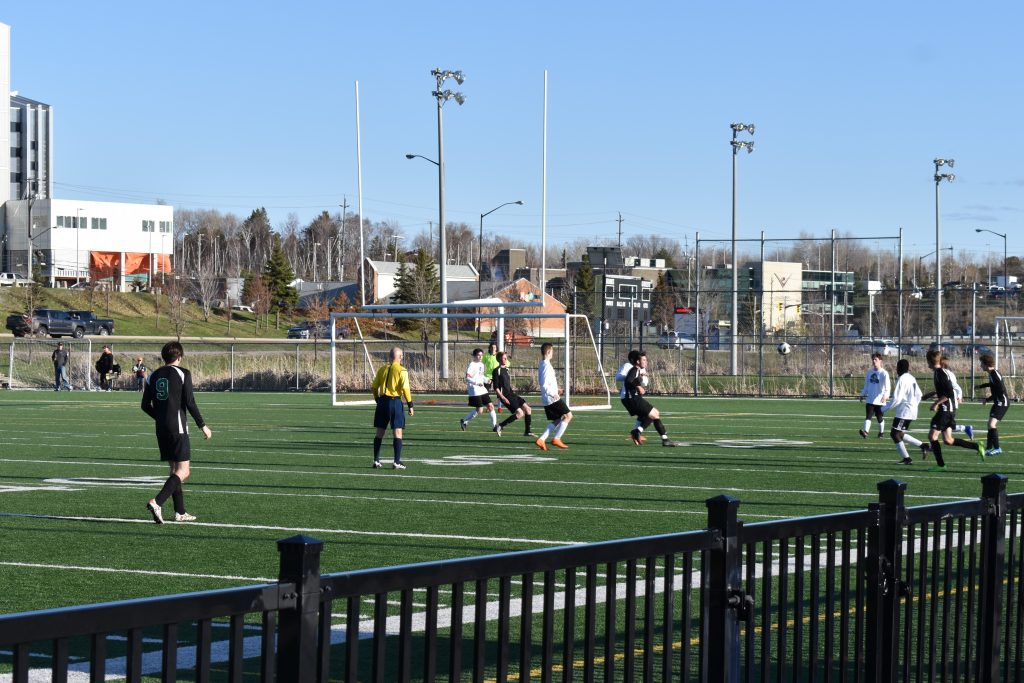 Lockerby Soccer
Both of Lockerby's soccer teams worked hard this week, as they had their first games of the season.
The girls team played College Notre Dame for their first game and played Lasalle the day after. During the game against CND, both teams were very defensive as the game ended in a 0-0 tie. The next day against Lasalle, the Lockerby girls worked hard to put the ball in the net, as Bianca scored one! That game ended in a 1-1 tie. The girls worked together and hard throughout their games.
The boys soccer team played their first game as well! They played against Lo-Ellen, which was a tight match. Goal scorers of the game were Tyler, who scored off a penalty shot and Dario. The goalies had great saves and both the teams had strong efforts which allowed them to finish the game with a 2-1 win!
Congratulations to both Lockerby soccer teams! This week, make sure to go to James Jerome to watch both of these fabulous Viking teams. The girls team play's at 11 on Monday and 12 on Tuesday. The boys play Wednesday at 11, Thursday at 12:30, as well as Tuesday at 5:30 at Horizon. Hope to see you there cheering on the Vikes!
---