News & Events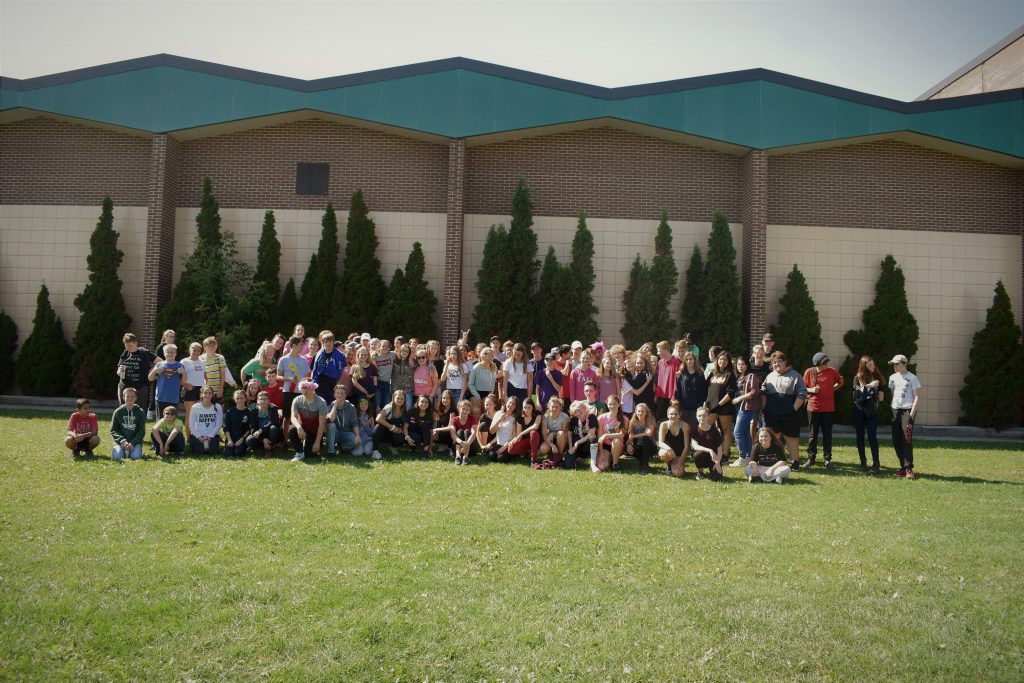 Grade Nine Day
By: Emily Laxton
On today's beautiful and sunny day, Lockerby's Students' Council organized Grade Nine Day! This fun filled day consisted of making new friends, lots of laughs, six activities, a pizza lunch and lost voices due to cheering! Students had access to a water station and were given healthy snacks throughout the day, allowing everyone to participate under the hot sun.
The day started off with the organization of teams and fun group icebreakers, which allowed everyone to get to know each other better. Throughout the day their were six activities with a lunch break in the middle. Students were given treats throughout the day for and to increase participation. The six activities were, capture the flag, running Pictionary, yoga, an art activity, a variety of field games and a silent auction. All these activities had great student participation and school spirit.
This day was a great way to start off the new school year. The grade nines were able to make new friends, participate in a school activity and raise their school spirit. This fantastic day is just the first of many that Lockerby students will have this year.
---