News & Events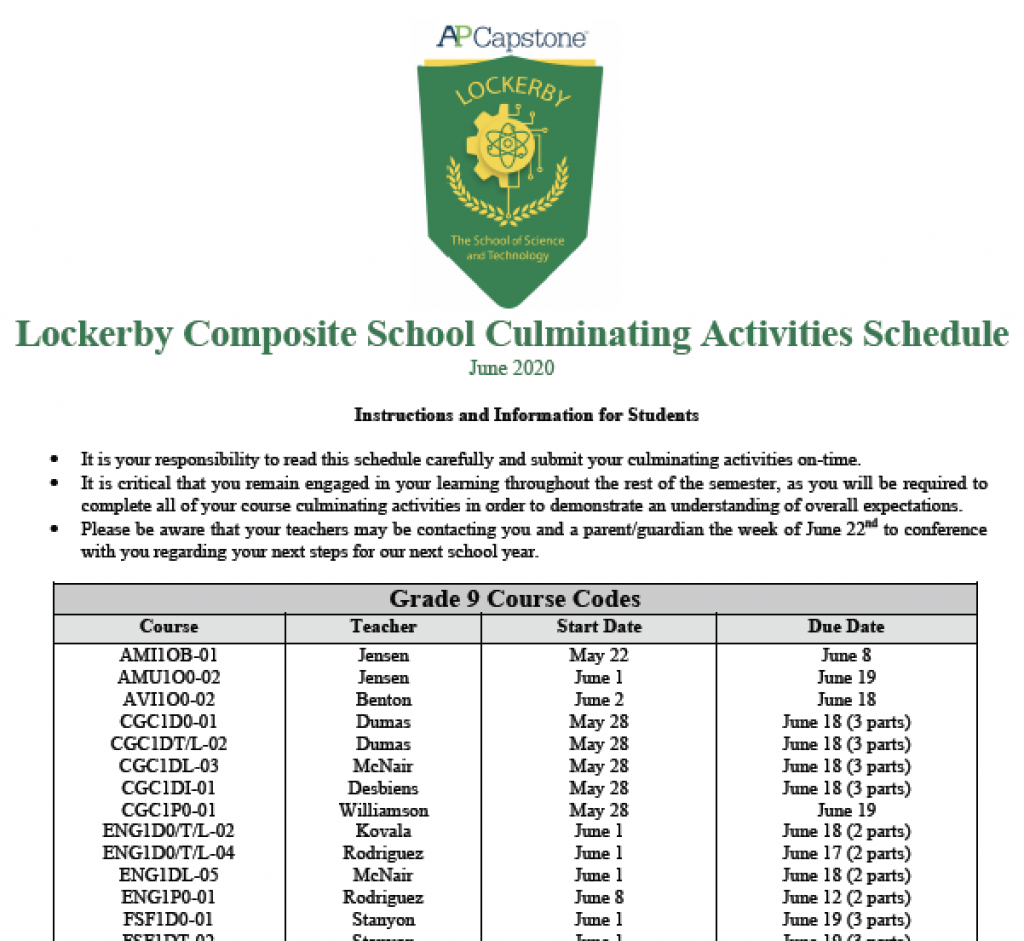 Culminating Activities Schedule
Students and parents/guardians are encouraged to download a copy of our culminating activities schedule for semester 2 courses (delivered via distance learning).
Download the schedule here: LCS Culminating Activities Schedule (June 2020)
Instructions and Information for Students
It is your responsibility to read this schedule carefully and submit your culminating activities on-time.
It is critical that you remain engaged in your learning throughout the rest of the semester, as you will be required to complete all of your course culminating activities in order to demonstrate an understanding of overall expectations.
Please be aware that your teachers may be contacting you and a parent/guardian the week of June 22nd to conference with you regarding your next steps for our next school year.
---