News & Events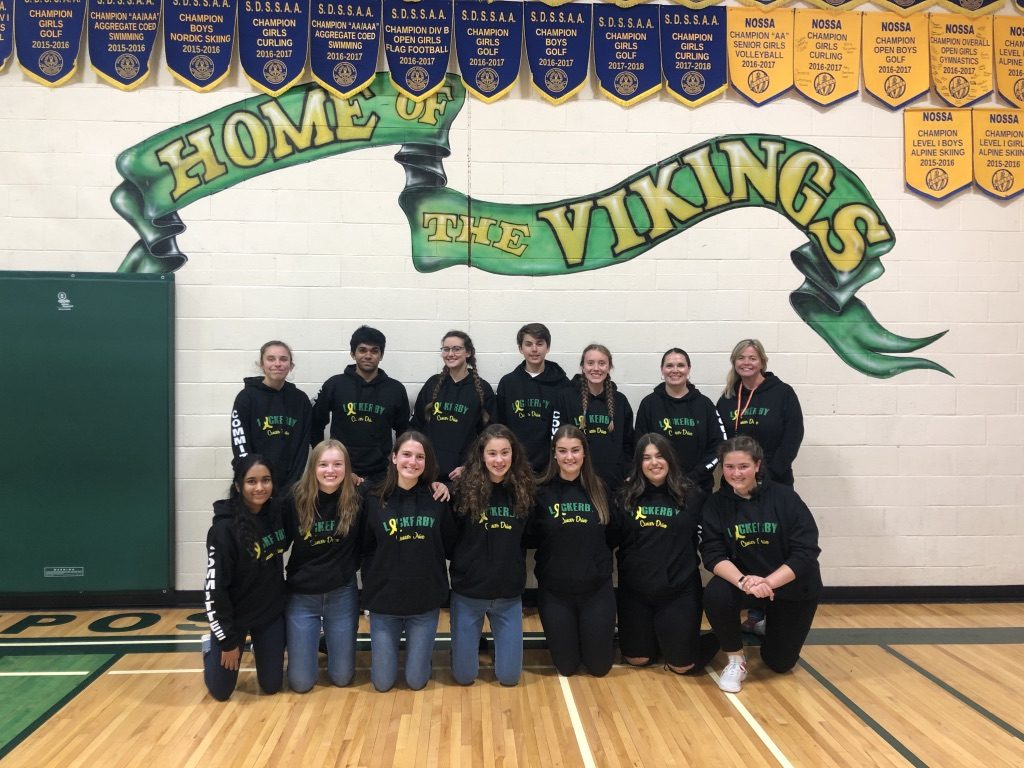 Cancer Drive Season is Kicked into Gear!
Cancer Drive Motivational Pep Rally 2019
Nethra W.
Thursday, October 3rd marked another remarkable day in Cancer Drive history as the Kids Caring for Kids Cancer Drive Committee launched another spectacular Cancer Drive Motivational Pep Rally. The pep rally was kicked off with appearances by Sudbury Mayor, Brian Bigger, Sudbury NDP MPP Jamie West, and Nickel Belt NDP MPP France Gelinas. All three Sudbury dignitaries praised the efforts of Lockerby students who have carried on Laura Cotesta's dream to this day. A special appearance was also made by Pina Cotesta, Laura's mother, who expressed her gratitude to the student body and showcased how Lockerby has contributed to improving pediatric cancer care within Sudbury.
The much anticipated 2019 cancer drive sweater design was unveiled through a fashion show, with various lockerby staff members sporting cancer drive wear dating back to 2010. This year's sweater was revealed by Ms. Malo, as she strutted down the runway and tossed candy into the crowd. The students' enthusiasm was heightened as Lockerby staff entered the gym in their respective teacher teams, which students are encouraged to sign up for. Highlights from the pep rally include Vice Principal Mr. Lafraniere being wheeled into the gym to the tune of The Final Countdown by Europe playing, and personally autographing cards for his Cancer Drive Team.
Congratulations goes out to the Cancer Drive Committee for the well-organized and motivating event; your hard work and commitment to this cause is much appreciated. As well, a huge thank you is well deserved by the entire Lockerby student body, who are truly champions of pioneering positive change and embodying the meaning of Viking spirit. 
---