News & Events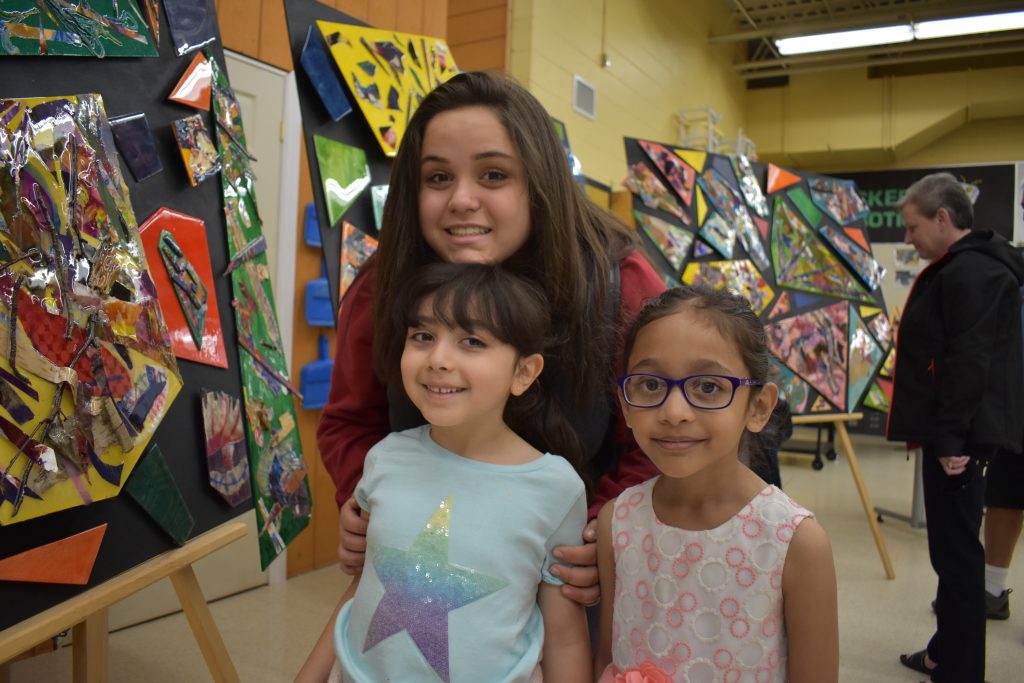 Art Show Concludes Lockerby-MacLeod Collaboration!
by Mia Jensen.
In February 2018, Lockerby art teacher Ms. Benton organised a semester-long collaboration in partnership with MacLeod Elementary School. For this program, local multi-media visual artist Sarah King Gold would work with Ms. Benton's grade 9 art class and JK/SK students from MacLeod on a multitude of different art projects.
Sarah worked with grade 9 students to teach them about collaborative art, composition, and personalizing their work. They even learned how to stretch canvas! Over the course of the semester, Lockerby and MacLeod students came together for other fun, collaborative activities. After so many meetings in the last few months, and so many projects, there was a whole gallery's worth of wonderful art pieces. To culminate the program, Lockerby hosted an art show featuring all the works the students created in their time together. There were even snacks and cupcakes to celebrate all their success.
Thank you to Sarah King Gold for her guidance and assistance throughout the program. Thanks as well to MacLeod staff and students for granting our grade 9 students the opportunity to work with you all semester. Congratulation on a successful program!
---